Minecraft name: marivik
What do you like the most about redstone?: Doing everything you can imagine and it's possible in Minecraft.
What's a thing you have made which demonstrates redstone knowledge?: I've done some computational redstone, at a low level, like a simple 3-bit adder.
What does the thing do?: It will add two 3-bit numbers. Also can substract in 2's com. but fails a bit.
Image(s) and/or video(s) of the device: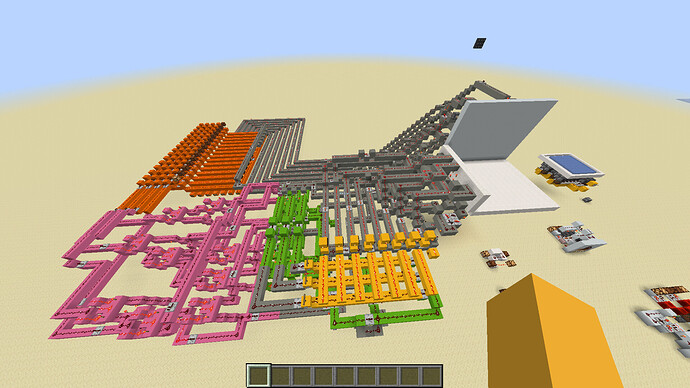 What do you plan on making for your build trial?: This adder in particular.
Do you agree with the rules?: Absolutely.