User(s): QMechanic, nnewram
When: Sep. 1 2020
Description: I found a spherical cavity in one of my display decoders, done by QMechanic. And lots more blasted out of a neighbor plot floor by nnewram. Neither player is /p trusted on either plot.
According to Aminotreal who was online when it happened, they "accidentally left their hacked client nuke mod on". They supposedly asked staff for the damage to be fixed afterwards. I have my decoder saved as a .schem though, so I'll be fine, but that doesn't excuse what happened, and my in-game decoder is still broken. I don't want to have to rely on a thousand schems just to sleep well at night.
Screenshots: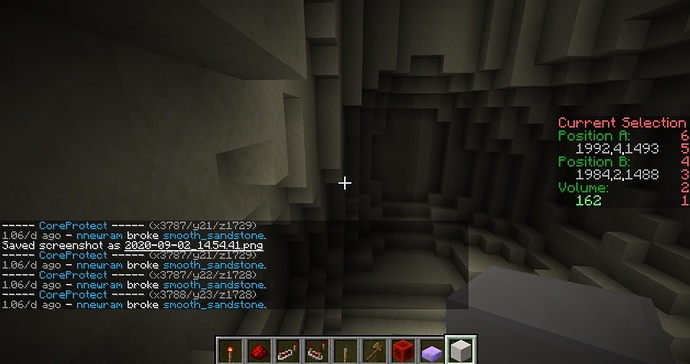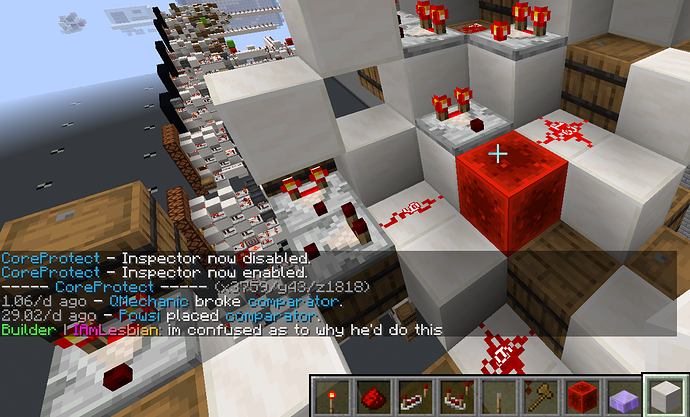 Coords:
3760 50 1820
3790 35 1720