Keep in mind, this is the last appeal I could make. I ran into a huge problem, I forgot the questions I need to answer. I will not answer the unnecessary questions for anyway.
Keep in mind, I live in Azerbaijan, and it shows march 6th for me.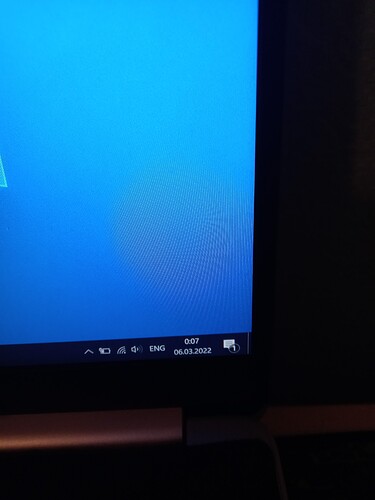 If these won't be enough questions to resolve this big issue, I will need the questions from staff members and I will retry the next week. Day 104 out of 180, a ton of time has passed, even the half of ban has been passed. This time I will try to answer the most required questions for me that I will think. As always, give me another chance, please.
Mojang Name: 75rx
When you were banned (approximately): 104 days ago?
Why you were banned (if known): 7th attempt, y'all knows: Death Threats.
Why you should be pardoned: Here is what I ran into a problem. Anyways, I am 100% sure this time I will get unbanned. Nearly no way I won't.
-What do you think the staff members change their verdict?
The only reason on my ban is death threats, in other words, threats by a kn*fe. Other words: Being rude or innapropriate. Well, this punishment made me a nice guy. The thing I understood, getting banned on my favorite server, can even be a nightmare for me. Have to be careful next time. I mean, this time, I help everyone and I am a nice guy. Idk if this answer is enough to fix the problem, hopefully it is.
-Why did you even do this? You would know you might get something bad.
Well well well, combined being angry with a rude guy equals death threats. Unlike now, I am a nice guy. I didn't really expect too much for this in before, but, now I am a nice guy, and I do know what would happen.
-If the staff weren't online, and screenshots+discord didn't exist, would you still do that even if you're nice?
Obviously not. This question is unnecessary but still.
-What would you do now if you're triggered on at least someone else?
The maximum thing I could do - just ignore what he says in chat.
-Will you never be rude again?
This is so hard to trigger me. As always, I couldn't at least say the minimum rude words like stupid, dumb or something. As I already said, I will maximum ignore someone who triggered me, even though, I still would not be angry.
And that's pretty much it. If I didn't answer any needed question, I will reply instead, in case, I can't create any more topics.
Almost 3.5 months passed, how many new things I got is "uncountable". Again, I am 100% sure that This time, I will get unbanned. No way if my ban doesn't get shortened, I can say. Again, one respect for creating such a good server, which is nearly 10 years old.
Although I still remember when LordDecapo said "There is no way this ban gets shortened". But I still have a huge feeling if it will. So I tried, and that's it.