Minecraft name:
alexzinyew
What do you like the most about redstone?:
The ability to automate stuff, like organization, or computers, and much more.
What's a thing you have made which demonstrates redstone knowledge?:
A 4 bit calculator on the ORE Server.
What does the thing do?:
It does 1-9 addition or subtraction with one memory slot to calculate with the answer you get.
For example 5 + 3 = 8
Store the 8 in memory, and then run some more calculations on it.
Image(s) and/or video(s) of the device: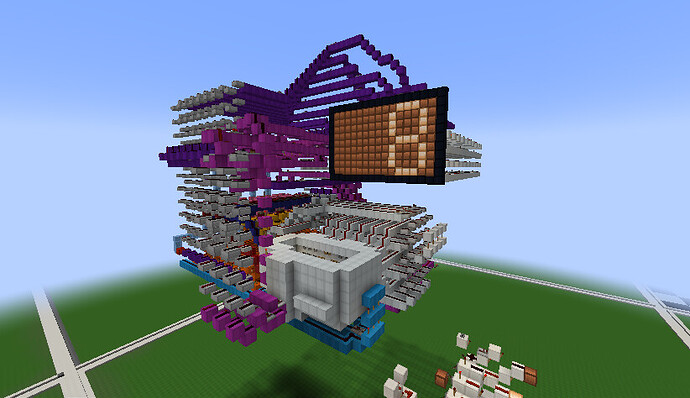 What do you plan on making for your build trial?:
A 4 bit ALU with 2 keypads for A and B
Do you agree with the rules?:
Ofcourse! Yes.