Minecraft name: Blackhole927
What do you like the most about redstone?: I like adder circuits a lot because they're fun and simple.
What's a thing you have made which demonstrates redstone knowledge?: I have made an ALU
What does the thing do?: The ALU can carry out addition, subtraction, and many other logical operations including: OR, AND, NAND, XOR, NAND, and a few more.
Image(s) and/or video(s) of the device: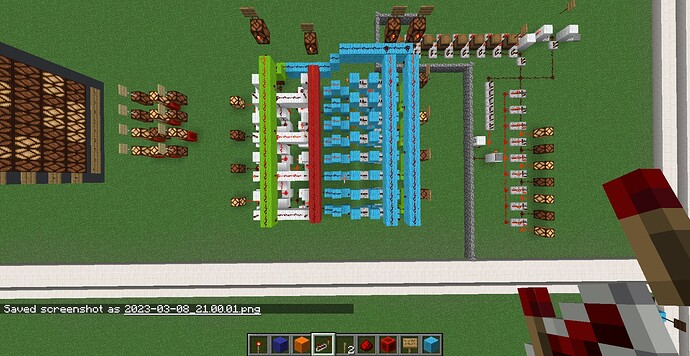 What do you plan on making for your build trial?: I plan to make an ALU capable of all the operations listed above.
Do you agree with the rules?: Yes.
Oh, and I took the test:
Binary Quiz completion certificate:
Completed by Blackhole927 in 5m59.166s on 3/9/2023, 01:54 UTC.
92.59% accuracy with 2/27 answers given incorrectly.
50739546-7687-424e-bfac-4868c9dde7b7-426c61636b686f6c65393237
3y5z6m5v08384f6y2z251z6l0y1o0l0e050n5l6flf0g9aqslf0ggzvm