Minecraft name: Lightbeatle9376
What do you like the most about redstone?: The fact I can bring my ideas to life without having to spend $500 on components.
What's a thing you have made which demonstrates redstone knowledge?: Provided below
What does the thing do?:
Image(s) and/or video(s) of the device: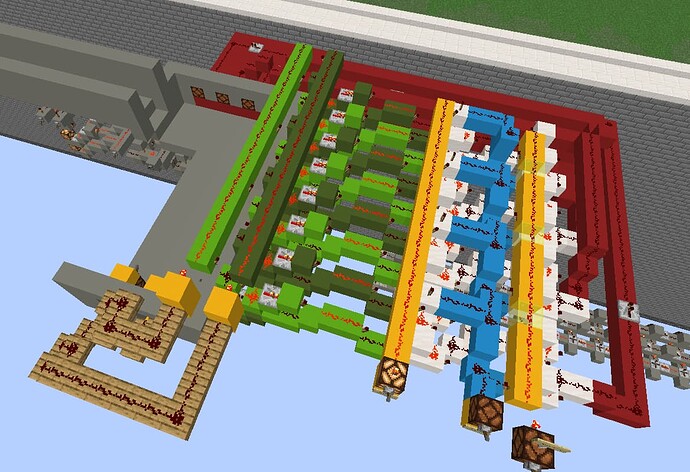 What do you plan on making for your build trial?: A simple-ish adder / subtractor and it will probably be turned into a ALU.
Do you agree with the rules?: 100%