Minecraft name:
chickenstrips27
What do you like the most about redstone?:
at the moment I'm experimenting with secondary storage. Being able to offload part of main memory to some other slow but high capacity storage (using comparators or composters maybe?? idk but im kinda oldschool redstone so im new to these devices

).
What's a thing you have made which demonstrates redstone knowledge?:
Sorry, perhaps underwhelming, but I did sufficiently much, as I saw in other applications that a simple 4-bit ALU with a few functions is sufficient.
What does the thing do?:
addition, substraction, and bit-wise XOR and AND
Image(s) and/or video(s) of the device: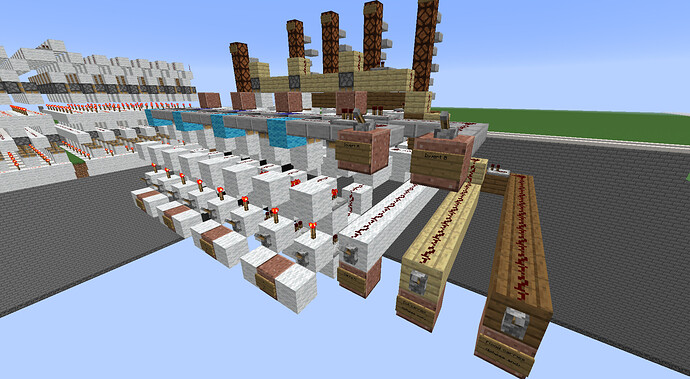 What do you plan on making for your build trial?:
More compact large volume storage. With a controller hopefully, if that doesnt require too much clockwork
Do you agree with the rules?:
Yes.