Minecraft name: FrederickAmpsUp
What do you like the most about redstone?: I'm interested in CPUs like the CHUNGUS 2
What's a thing you have made which demonstrates redstone knowledge?: I made a registerfile (4 bits) in a single chunk. Also, more recently, I've been prototyping the CHAD 1, my own CPU.
What does the thing do?: The CHAD 1 prototype ran at 1 HZ, had a Hexidecimal display and an 8x8 matrix display. 32 bytes of program memory, and 5x8 bit registers.
Image(s) and/or video(s) of the device: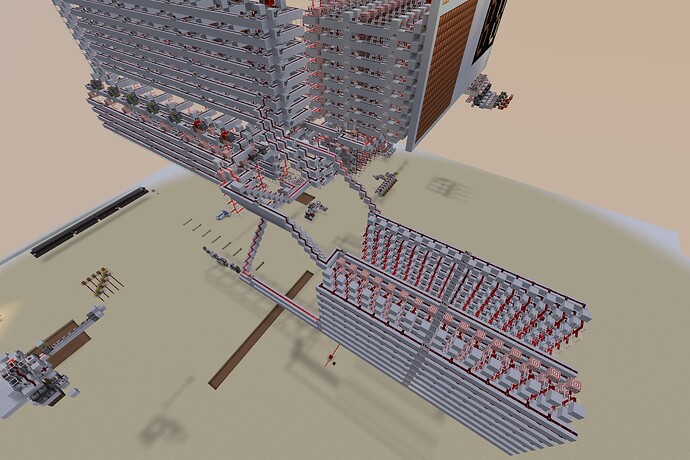 What do you plan on making for your build trial?: I plan to make a 4-bit condition / jump unit
Do you agree with the rules?: I agree with the rules.