Minecraft name: google0101
What do you like the most about redstone?: I enjoy the ability to reflect real-world computing ideas in a simulated environment.
What's a thing you have made which demonstrates redstone knowledge?: A fully fledged 8-bit computer
What does the thing do?: it is a programmable 8-bit computer with addition, subtraction, and 4 bytes of ram, with two sets of registers as input for the ALU. 7-segment display WIP.
Image(s) and/or video(s) of the device: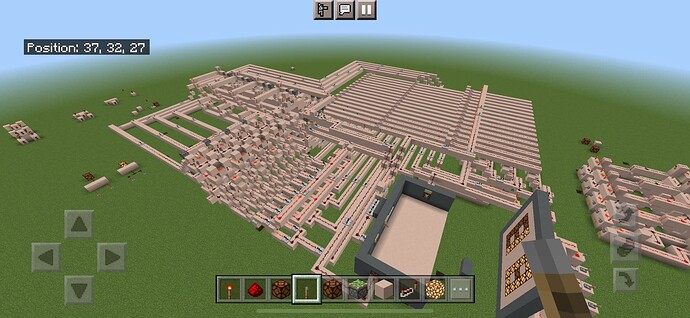 What do you plan on making for your build trial?: A 4-bit ALU with two registers, add, sun, or, and xor, along with a carry flag.
Do you agree with the rules?: they seem like common sense to me.
PS: Am I allowed to join using TLauncher?