Minecraft name: MelanieQT
What do you like the most about redstone?: I like the nearly endless possibilities redstone has and basically infinite potential in the few simple blocks that mojang has given us.
What's a thing you have made which demonstrates redstone knowledge?: An ALU (creative ik)
What does the thing do?: It is able to add, subtract and perform bitwise operations like AND or OR
Image(s) and/or video(s) of the device: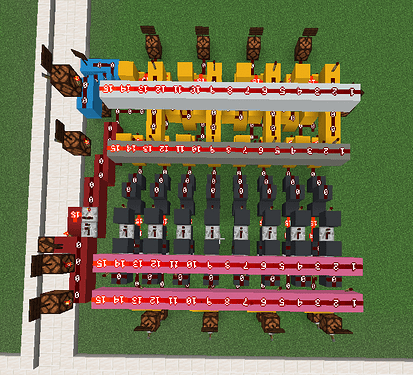 (i'd have put more images here but upload limit go brrr)
What do you plan on making for your build trial?: Another ALU (the creativity is insane)
Do you agree with the rules?: Yes, and i have read the additional information regarding worldedit and light updates.