Minecraft name:
oFinex
What do you like the most about redstone?:
on an engineering perspective redstone is quite fascinating for me as we can solve problems using different possible combinations of circuits.
What's a thing you have made which demonstrates redstone knowledge?:
I have made a ALU, 3x3 1wt piston door, 2x2 hipster door and many farm designs and working elevator.
What does the thing do?:
The ALU performs simple addition, subtraction, multiplication, division, and logic operations, such as OR and AND.
Image(s) and/or video(s) of the device: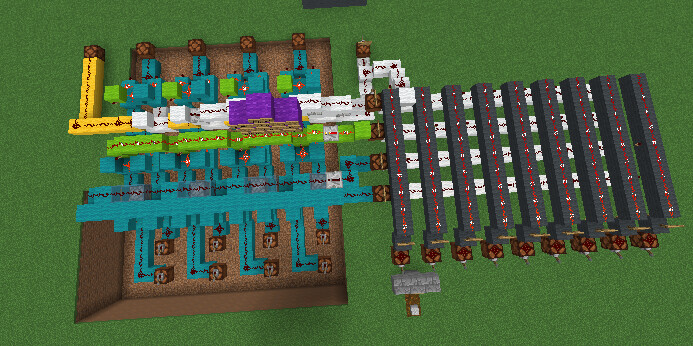 What do you plan on making for your build trial?:
Alu
Do you agree with the rules?:
Yes