User(s):Hyperholy, Eithanz
When: Just now
**Description: While seasonal was empty I erected a temple on the water next to the public farm in empty water, built on four pillars with a glass floor The build was around 15 long and 8 wide. later on Eithanz complained when I had logged on after dinner about my build in his space, claiming it 'ruin the view'. The build was on empty space. Near a public farm. On a cramped survival server.
What I do not understand is how Eithanz can be the defacto mayor of the village which is the server spawn, there was no election no reminder that he had control over zoning and everything had to be parsed through him for approval,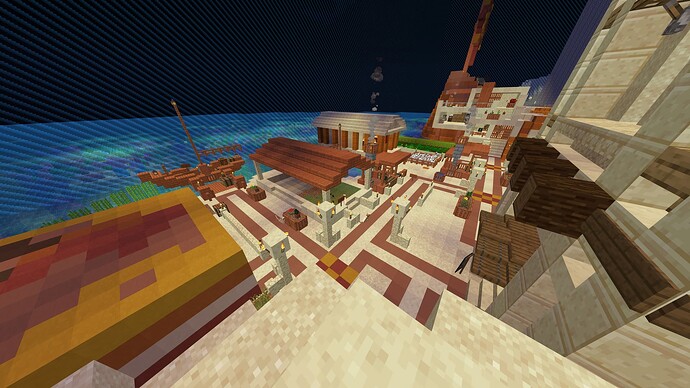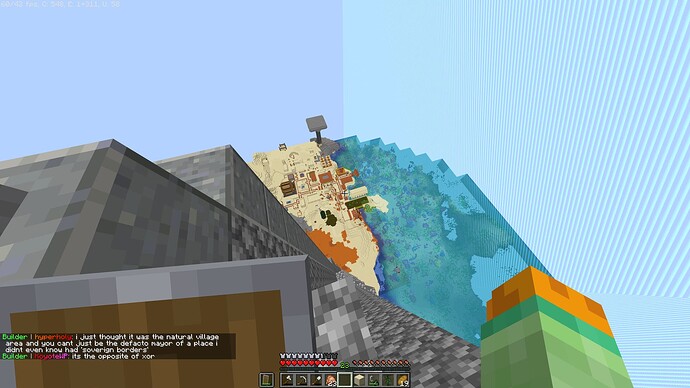 I had considered this the hub of the seasonal world and Eithanz just a resident with his house on the side, When I build my temple (with room inside for bed, study chests) it was an eyesore obscuring the water (mind you next to the enourmous farm) I was asked to unbuild it.
I don't want to distort any facts, Eithanz offered to relocate it, I declined until futher judgement by moderators, afaik it hasn't been unbuilt against my will.
If i forgot anything I'll append it to this thread**