User(s): Spriggan12
When: Just now
Description: This player is very cringe, to be honest. But, the cringy thing does not matter.
This player kept building like 10 d!cks all in many places of one player's plot. I built a giant e letter on their plot, which I forgot to remove (but I will), and yet he started building 3 more d!cks inside my giant e.
Although the player was removing them, it may seem fine. Afterall, I was just ignoring whatever he was telling me to do, chilling and jumping around my /build plot in the meantime. Right before he left for like 7 minutes, I got this message.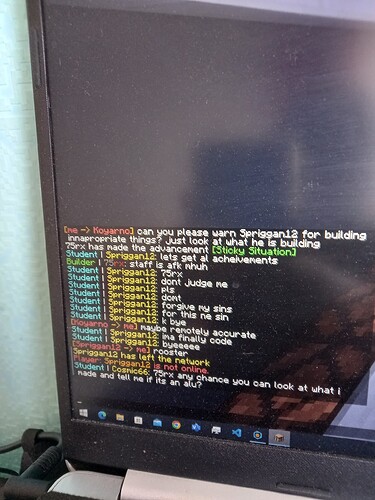 Best regards,
-75rx (IGN)