Minecraft name:
SharkOwen09
What do you like the most about redstone?:
That redstone can do almost anything
**What's a thing you have made which demonstrates redstone knowledge?:
CPU that you can draw with
A programmable RAM
A ALU that adds subtracts and supports negative**
**What does the thing do?:
If the X and Y intersect, the pixel lights up
You can program it
math**
**Image(s) and/or video(s) of the device:
(tried fitting all the stuff in)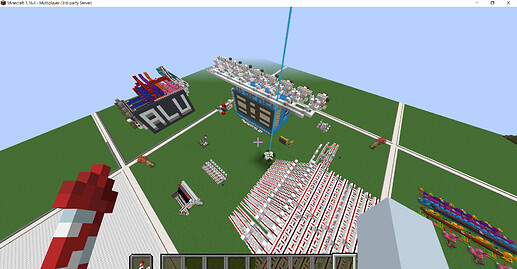 Blue box is CPU, the small thing next to the big white thing is the RAM
**
What do you plan on making for your build trial?:
A grapher that does graphing, A calculator that does +,-,*,/, and etc.
Do you agree with the rules?:
Yes. I agree with the rules.