Minecraft name: TheMaydayMan
What do you like the most about redstone?: Making computers, calculators, games, logic kind of stuff.
What's a thing you have made which demonstrates redstone knowledge?: a 4 bit ALU that can do Addition, Two's Complement Subtraction, Not, And, Or, Xor, Nand, Nor, and Xnor.
What does the thing do?: Adds 8-bit numbers, or performs bitwise operations on them. Then it outputs them on a screen.
Image(s) and/or video(s) of the device: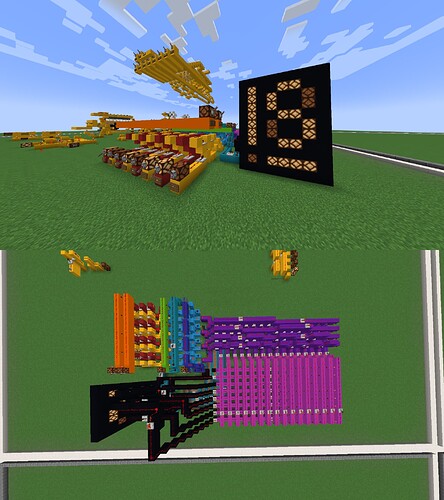 What do you plan on making for your build trial?: An 8 bit ALU that can do the listed add, subtract, and logic functions.
Do you agree with the rules?: Yes.
Binary Quiz completion certificate:
Completed by TheMaydayMan in 2m7.283s on 3/11/2023, 20:42 UTC.
100.00% accuracy with 0/25 answers given incorrectly.
d04b5228-5dbd-4c48-b8e2-fa4192377fad-5468654d61796461794d616e
6e4l6y4u37392620151m3z72202a5m0i4t00614zlf4fkyorlf4fnowe