Minecraft name:
Zxmon
What do you like the most about redstone?:
The thing I like the most about redstone, is that it can be used to create very complex logical components, like computers, while also being a great tool, to implement basic things, like for example a door to a secret survival base.
What's a thing you have made which demonstrates redstone knowledge?:
A byte of RAM.
Also a 4Bit ALU, that is composed tilable parts.
What does the thing do?:
Byte of RAM:
it can be controlled via two four bit inputs, which are decoded, to control the writing of bits to the memory.
Reading the memory is controlled by a single toggle.
The functionality is easy to understand, so it was a great project.
ALU:
It can invert, add two numbers, add one to a number, and bitshift the solution of a calculation to the right.
All the functions can be combined.
Image(s) and/or video(s) of the device:
RAM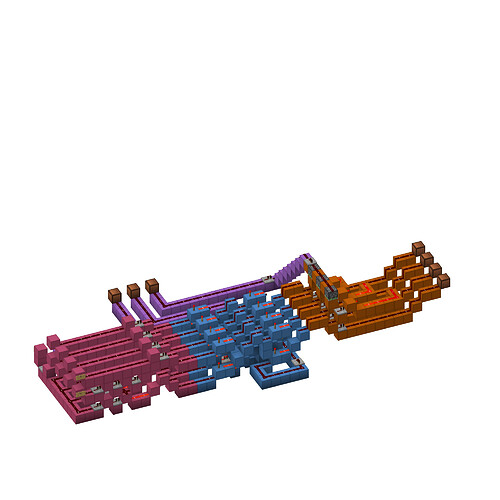 What do you plan on making for your build trial?:
A 4 Bit ALU.
Do you agree with the rules?:
Yes